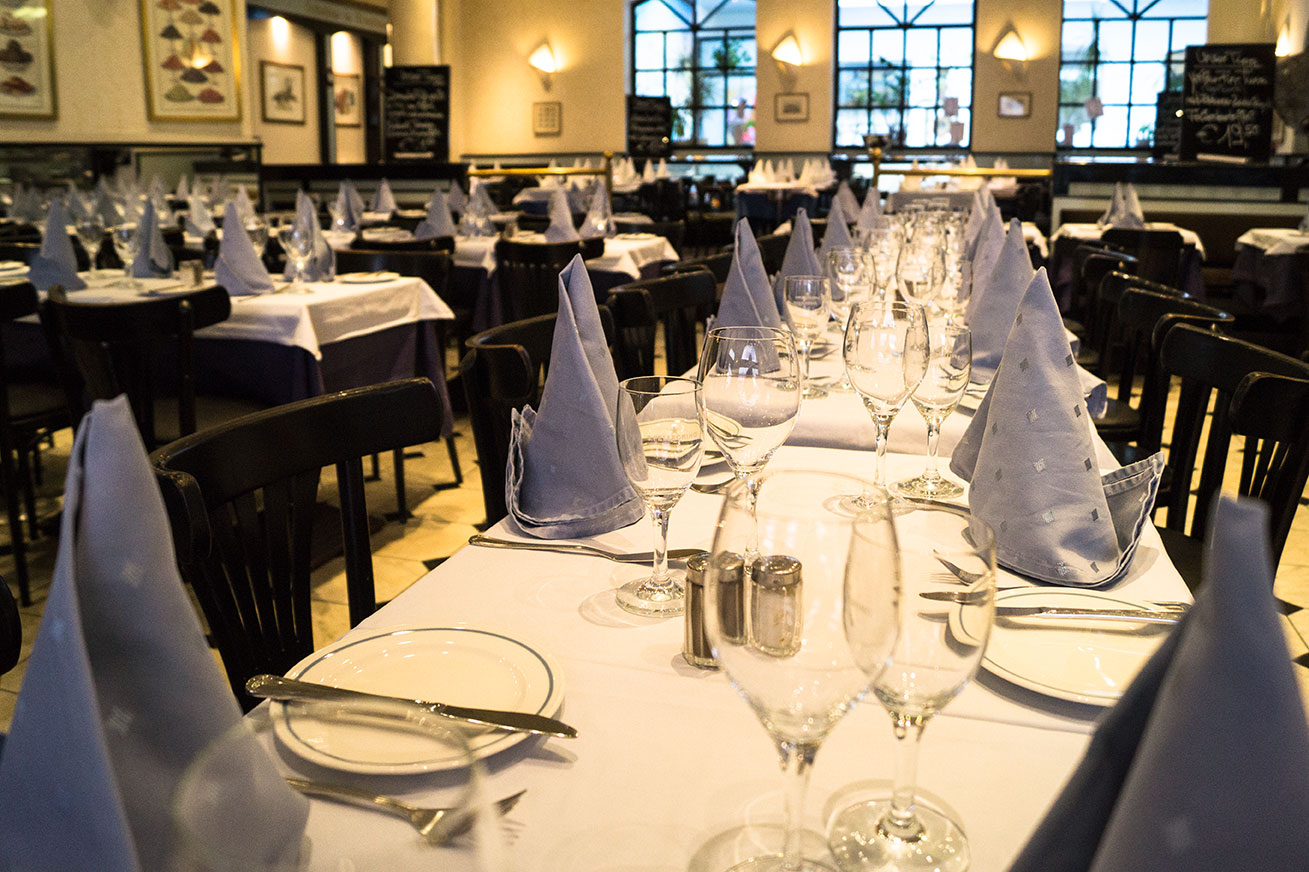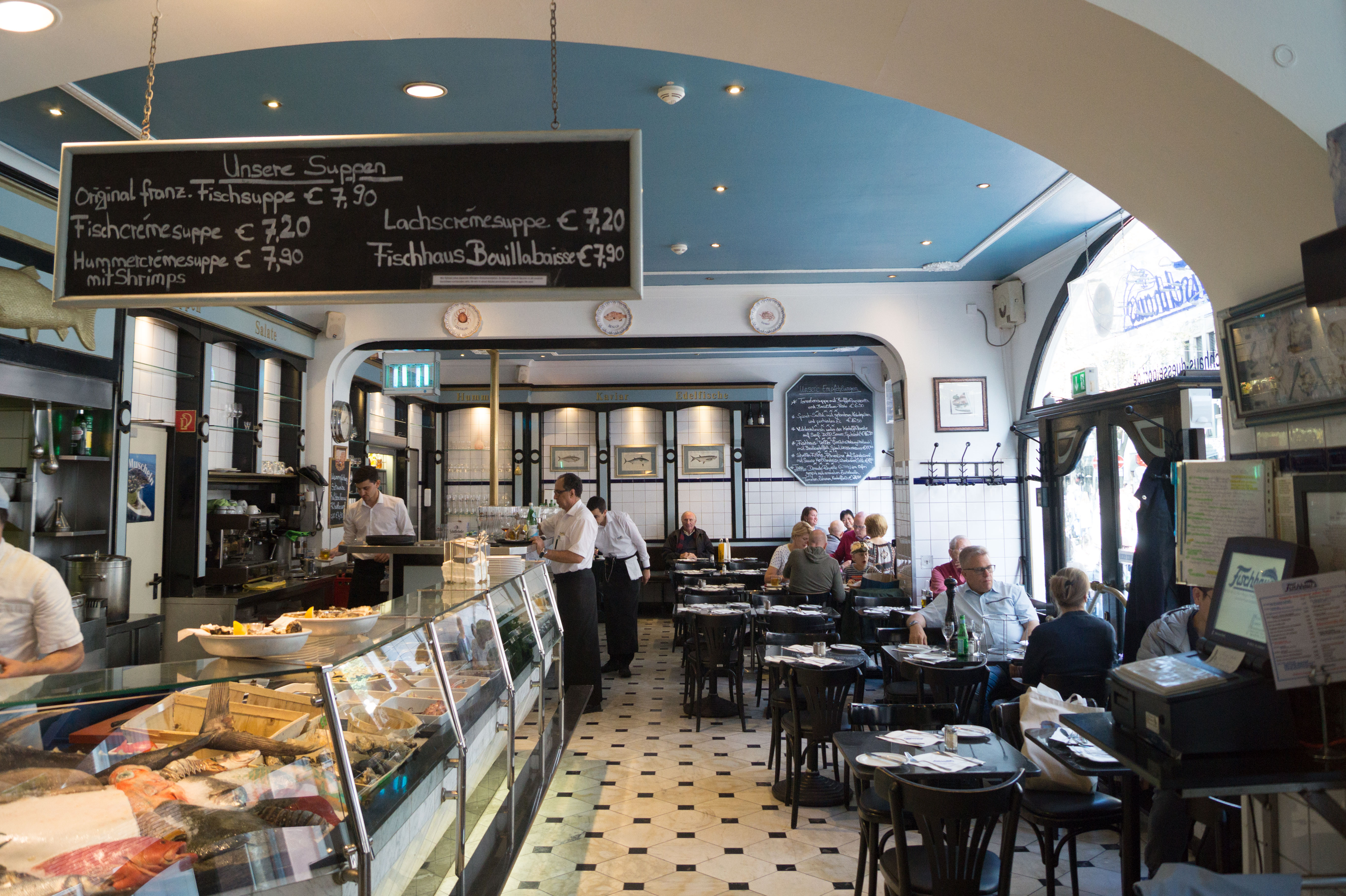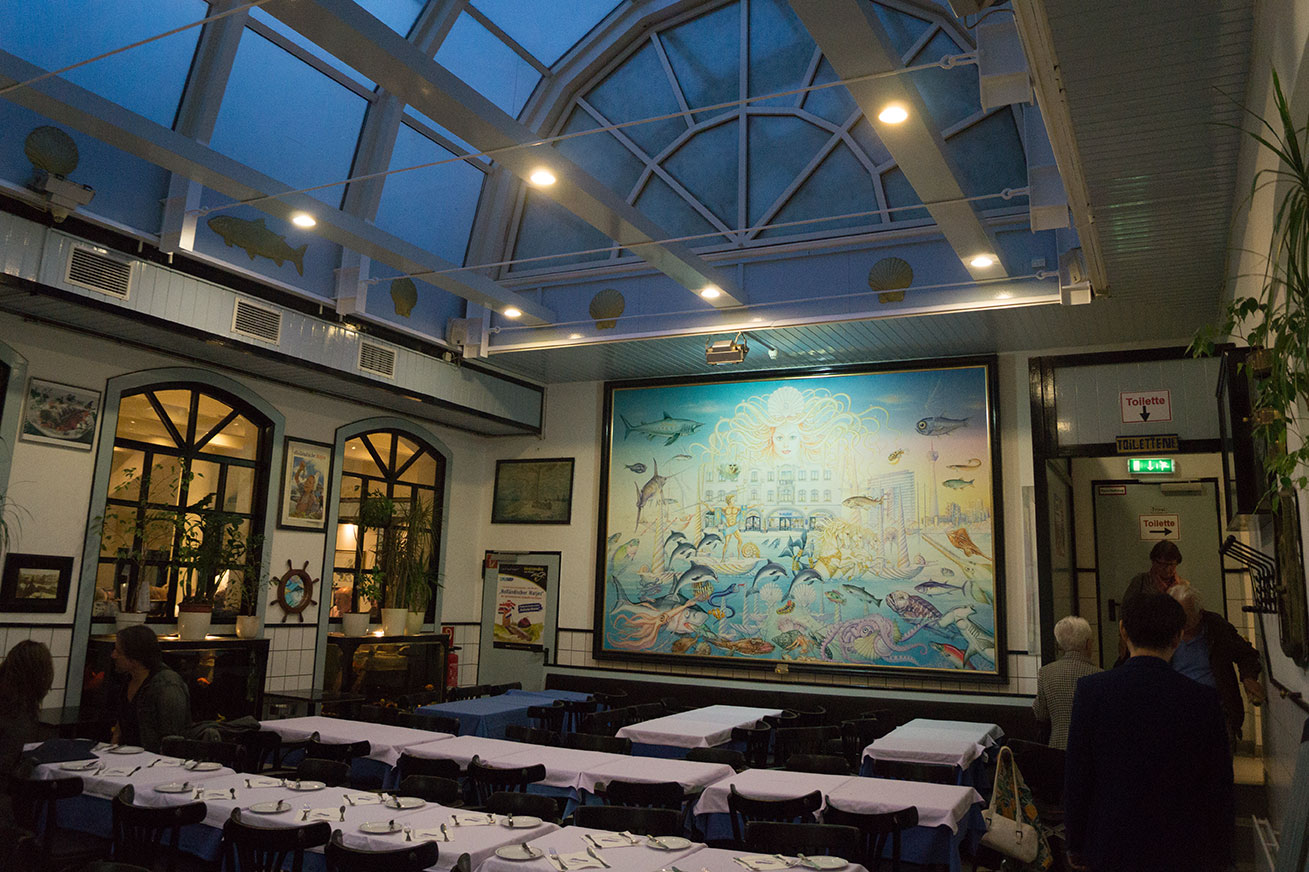 2slide - copy
"There is no sincerer love
than the love of food."

Full 1 - copy
in the heart of Düsseldorf's Altstadt (Oldtown)
Phone: +49 (0)211 854 98 64

2slide
in the heart of Düsseldorf's Altstadt (Oldtown)
Phone: +49 (0)211 854 98 64

2slide - copy
in the heart of Düsseldorf's Altstadt (Oldtown)
Phone: +49 (0)211 854 98 64

Restaurant Fischhaus
divides into four sections
… characterized each by its own charm. We are looking forward to treat yourself with some fine food and drinks in each of our sections. Therefore, we kindly invite you to be bitten by the culinary bug of the Fischhaus unique atmosphere.
Restaurant Fischhaus
Bergerstraße 3-7
40213 Düsseldorf
Phone +49 (0)211 854 98 64
Phone +49 (0)211 828 45 64
Fax +49 (0)211 13 47 45
info@fischhaus-duesseldorf.de
OPENING HOURS
Daily open from 12 am until 11 pm
Warm kitchen open from 12 am until 9 pm
You should preferably enjoy our Bistro section with a spontaneous glass of Riesling or Sancerre, together with half a dozen of Oysters or some young white herring (Matjes). Black and white Carrara Marble combined with black Bistro chairs might make you wonder if you are in Paris. This impression will be confirmed by the ongoing hustle and bustle of the people strolling through the Bergerstraße, which you can pleasantly follow through the opulent window facade.
The heart of the Fischhaus is our interior area, which is characterized by the Cherrywood parquet flooring and the sea colours navy blue and aquamarine. The sophisticated Restaurant ambience spreads a certain charm, converting Düsseldorf's historic city center into an international Fish Mecca.
During the spring and summer season we serve our specialties on our massive external terrace. You can follow the goings-on of the people from the brink of the pedestrian area while enjoying a sunny lunch or during a summery dinner.
On the top of our hall sits enthroned a tremendous glass dome, which suffuses the whole room with daylight. This slightly separated area is suitable for any type of events, such as birthdays, weddings or company events. Accordingly, we can elaborate an individual menu for you and your group.
Feel free to check out further impressions from our happy customers.