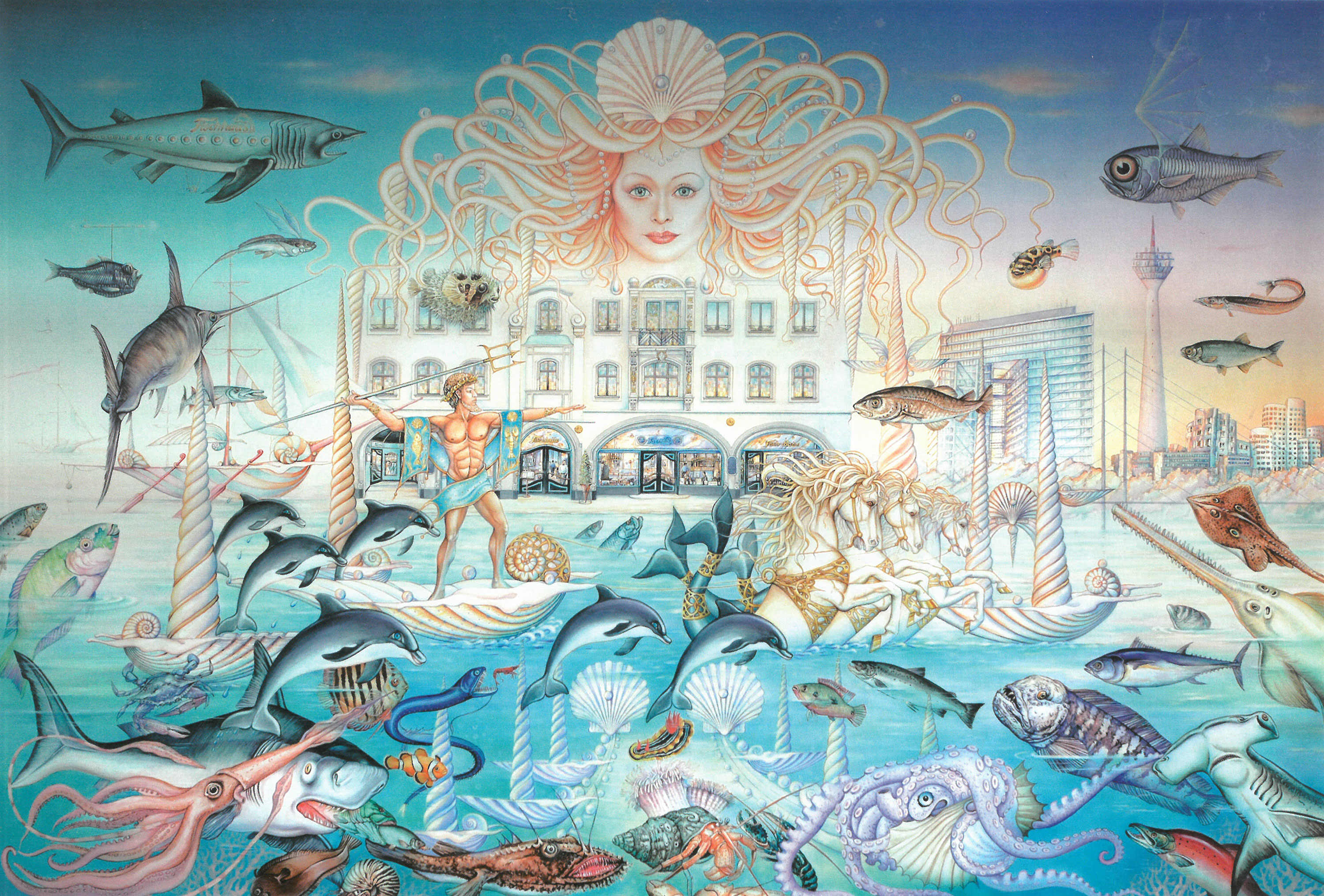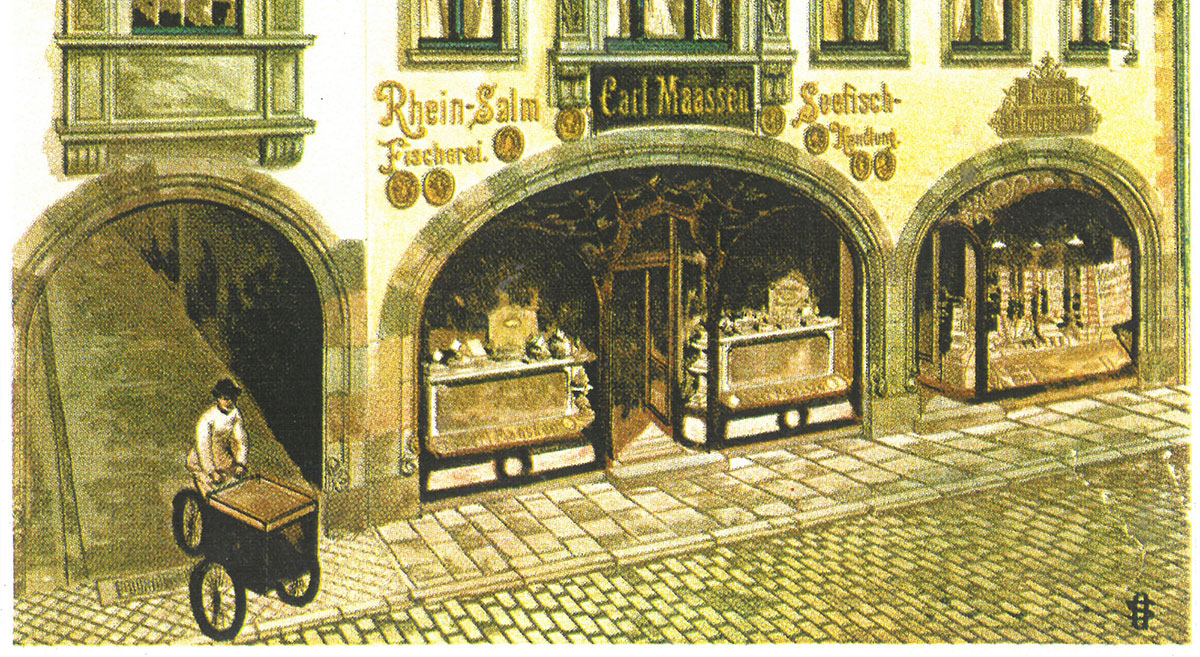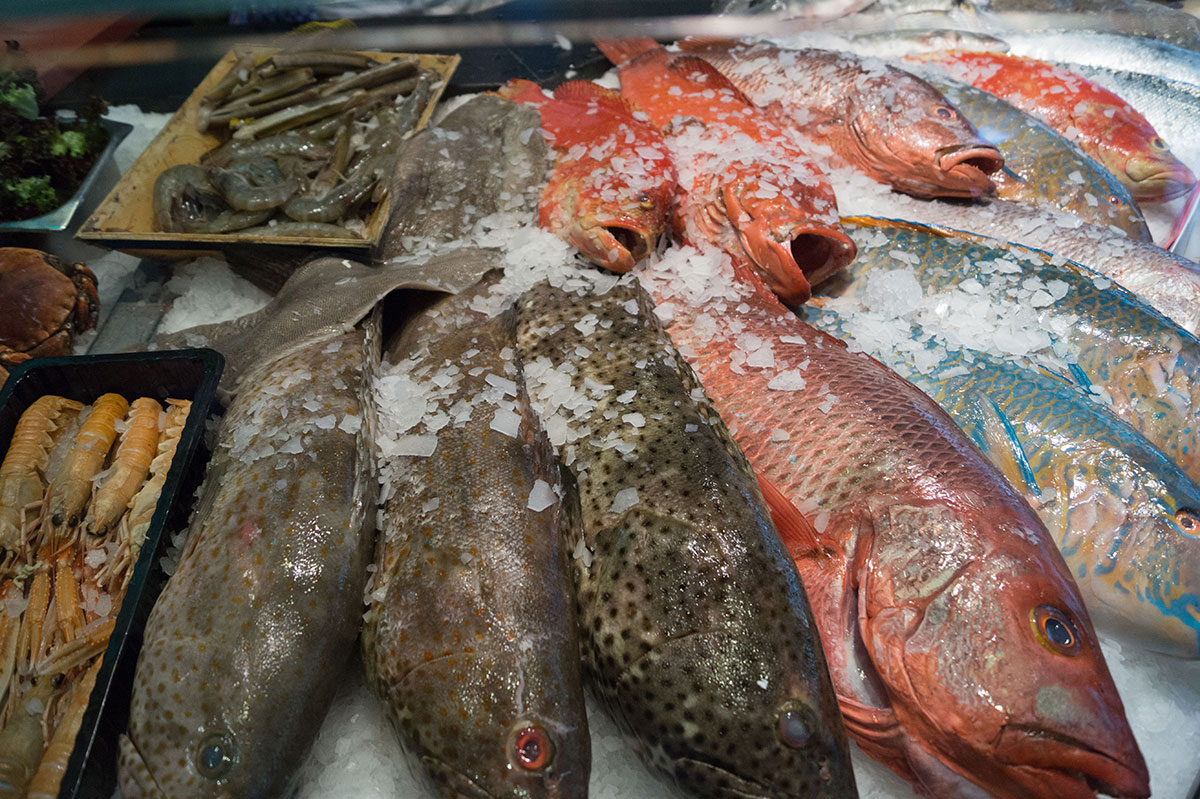 2slide - copy
"There is no sincerer love
than the love of food."
Full 1 - copy
in the heart of Düsseldorf's Altstadt (Oldtown)
Phone: +49 (0)211 854 98 64

2slide
in the heart of Düsseldorf's Altstadt (Oldtown)
Phone: +49 (0)211 854 98 64

2slide - copy
in the heart of Düsseldorf's Altstadt (Oldtown)
Phone: +49 (0)211 854 98 64

about us
Fresh Fish in Düsseldorf? Why certainly!
The tradition of the Maassen Family, to sell fresh fish in the heart of Düsseldorf's historic city center for decades, is been continued by the Fischhaus since our opening in 1998. With lots of sensitivity, commitment, devotion and professional gastronomical knowledge, we have created a unique atmosphere, without diminishing Carl Maassen's legacy.
The magnificent house front of the heritage-protected building reflects its tradition, protected by Neptune, god of the sea and his trident. Arriving at the entry area, where our charming staff will swiftly welcome you, you can choose between a relaxed Bistro vibe and a sophisticated Restaurant ambience.
The full pride of our house is the impressive marble showcase, from which you can choose between a wide variety of chilled fishes, crustaceans and seafood. Right next to the glass cabinet, you will find our classic soup kitchen, with our Bouillabaisse, lobster- or salmon bisque.
Our experienced, French head chef conducts the sound of our open kitchen, which is orchestrated by our international kitchen staff. Compositions of Atlantic and Pacific or North Sea and Mediterranean make a palatal-exhilarating symphony, which you will not forget in a hurry.
At our house you will savour always freshly prepared Oysters, Matjes, Seabream, Plaice, Seabass, Turbot, Oktopus, Lobster, Langouste, …, as well as the classic fish and chips in an uncomplicated, Mediterranean atmosphere, with a German character.
Therefore, we kindly invite you to convince yourself and to come visit us in our Fischhaus in the heart of Düsseldorf's Altstadt!
Restaurant Fischhaus
Bergerstraße 3-7
40213 Düsseldorf
Phone +49 (0)211 854 98 64
Phone +49 (0)211 828 45 64
Fax +49 (0)211 13 47 45
info@fischhaus-duesseldorf.de
OPENING HOURS
Daily open from 12 am until 11 pm
Warm kitchen open from 12 am until 9 pm
The Fischhaus
Tradition since Carl Maassen.
Our Fischhaus is located in an historic building, which already served as Carl Maassen's fish store and fish market over a century ago.
Feel free to check out further impressions and great pictures from our happy customers.